10x more accurate – Let that sync in
Accurately synchronize patient identities over time and across data sources
Book your 15 min meeting today!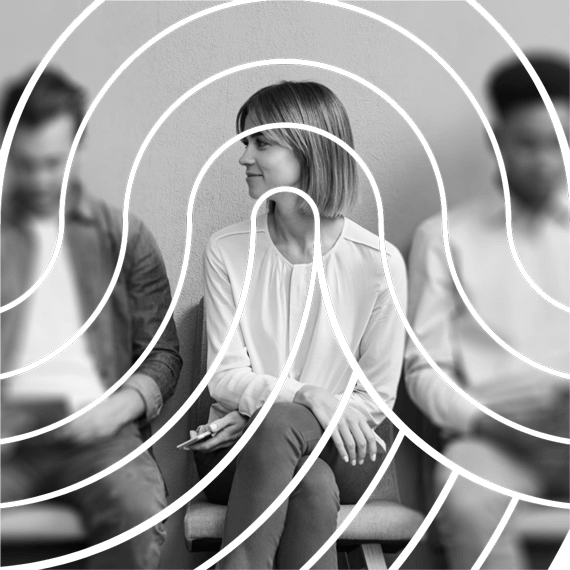 In today's massively fragmented data environment, patient data interoperability can no longer rely on legacy tokenization technologies, rife with high errors and inconsistent patient identities. HealthVerity Identity Manager is the new gold standard in patient synchronization, with a cutting-edge approach that resolves each individual as a unique but persistent HealthVerity ID (HVID) that is 10x more accurate than a traditional token, creating a single source of truth that reliably syncs patient records across unlimited data sources.
Tune out the noise and turn up the accuracy
Significantly limit the high false positive and negative rates that result from noisy healthcare data when legacy tokenization technologies are used. Identity Manager was built with algorithms and techniques that excel at accurately resolving patient identities despite the noise, resulting in HVIDs that allow you to pursue your research and analytics projects with absolute confidence.
Learn how Identity Manager is the most accurate de-identification solution on the market

Beyond simply replacing personally identifiable information with an alphanumeric string, or a token, HealthVerity matches identities to a continuously updated referential database of over 200 billion healthcare and consumer transactions and leverages machine learning techniques to ensure the highest accuracy rate when assigning an HVID from its master patient index. We also utilize probabilistic matching techniques, which can better handle the inherent noise in real-world data, as opposed to legacy technologies that require an exact match or create a new token by default, resulting in higher patient counts. With the HVID, customers can tune out the noise and pursue fundamentally better science.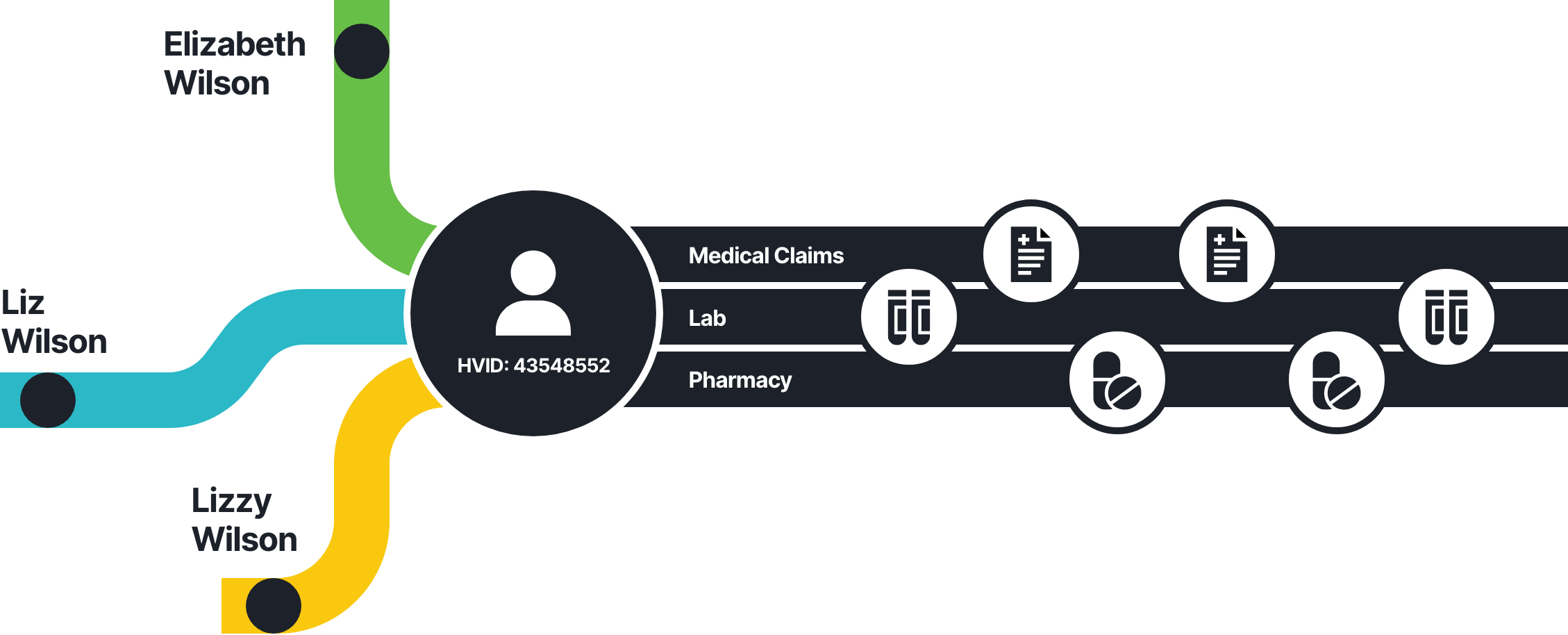 Any data, anywhere, anytime
Sync a near limitless combination of data sources for a wealth of use cases with Identity Manager. The universal HVID that HealthVerity creates is instantly interoperable with the nation's largest healthcare and consumer data ecosystem and any other data sources now and in the future. Additionally, HealthVerity has the ability to host and manage identifiable data in a privacy-protected data store and associate the personally identifiable information (PII) with a range of crosswalk features that enable you to share attributes or source additional data about patients with various levels of enterprise compliance, patient privacy and regulatory frameworks.
Sync on demand
No matter your security protocols or technical expertise, whether your data is centralized or decentralized, HealthVerity offers four modalities that enable processing of PII and the creation of 1 million HVIDs per minute. Our quick and convenient modalities can be implemented in any environment and require only hours to install and execute.
Learn about the different modalities

Batch
Customers receive a pre-configured file that enables the processing of records behind their firewall so that all PII stays with the data owner.

API
Customers write to the HealthVerity Identity API and records are processed in real time, with all PII remaining with the data owner.

Webform
A secure webform is provided for users to enter or upload single or multiple patient identities. The PII is encrypted and submitted to a privacy-protected hosted environment and deleted in a secure manner after processing.

Hosted
Customers pre-configure their PII to a consistent data layout that is encrypted and shared via secure file transfer to a privacy-protected virtual environment, processed and then deleted in a secure manner.