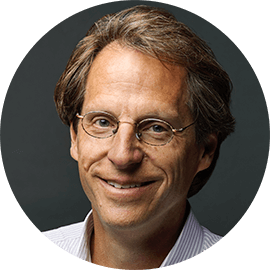 Michael Greeley
Michael is a cofounder and General Partner at Flare Capital Partners.
Previously, Michael was the founding General Partner of Flybridge Capital Partners where he led the firm's healthcare investments. Current and prior board seats include Aspen RxHealth, BlueTarp Financial, Circulation, Cohere Health, Explorys, Functional Neuromodulation, HealthVerity, higi, Iora Health, MicroCHIPS, Nuvesse, PolyRemedy, Predictive Biosciences, Predilytics, T2 Biosystems, TARIS Biomedical, VidSys and Welltok (observer). Additionally, Michael served on the board of International Data Group, the founding partner of IDG Capital, a leading venture capital fund in China and other important innovation centers in Asia.
Prior to Flybridge, Michael focused on emerging-growth company financings with Polaris Partners, was a senior vice president and founding partner of GCC Investments, and held positions at Wasserstein Perella & Co., Morgan Stanley & Co., and Credit Suisse First Boston.
Michael serves on the Industry Advisory Board of the Cleveland Clinic and Boston Children's Hospital, as well as serving on several other boards including the Governor's Digital Health Council and the Massachusetts Technology Collaborative. Michael also serves on the Investment Committee for the Partners Innovation Fund and Massachusetts Eye & Ear Infirmary. He was the former chairman of the New England Venture Capital Association and on the Executive Committee of the board of the National Venture Capital Association. Named by the Boston Globe as the "Go-To" investor for life sciences, healthcare and medical devices and a Mass High Tech All-Star, Michael earned a B.A. with honors in chemistry from Williams College and an M.B.A. from Harvard Business School.