HealthVerity Marketplace
Discover RWD in a brand new way
Build custom healthcare & consumer data cohorts directly from your laptop.
HealthVerity Marketplace, a self-service cloud solution, allows you to discover and license real-world data (RWD) from more than 75 unique healthcare and consumer data sources.
Browse and license data by diagnosis, drug, procedure, lab test or biomarker.
Start your search from scratch or enrich your current dataset with over 150 billion de-identified transactions.
Combine data types to build HIPAA-compliant custom and novel intersections.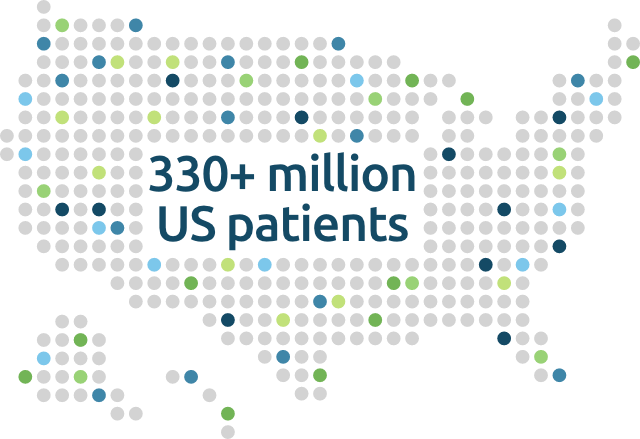 Billions of interoperable transactions at your fingertips.
Billions of interoperable transactions at your fingertips.
Leverage your enterprise data as a private tile.
Instantly overlay your proprietary enterprise data with the universe of data within HealthVerity Marketplace. Accessible and viewable by only you and your team, you now have the ability to enrich current datasets, spot weaknesses in the patient journey and avoid licensing duplicative data.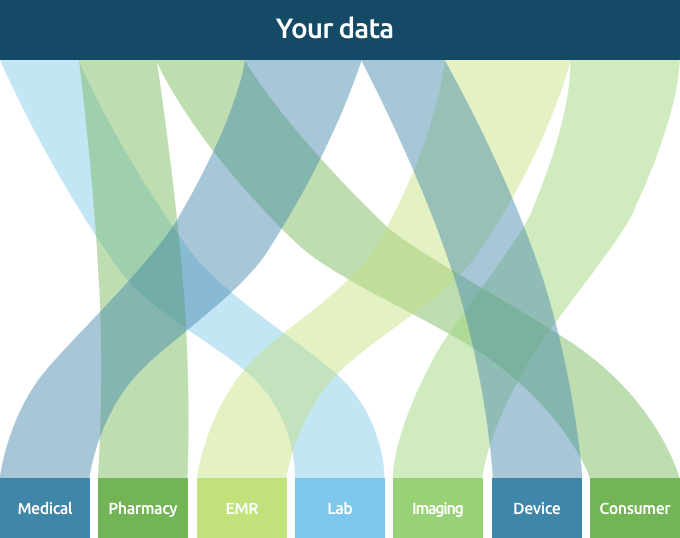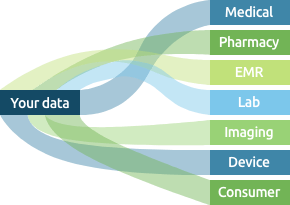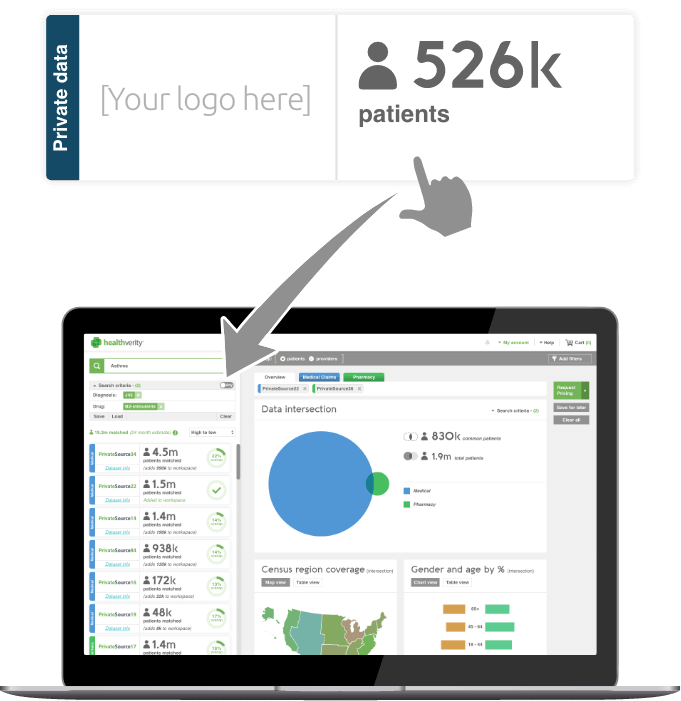 Multiple tiles can be created and accessed by individual teams or designations within your company.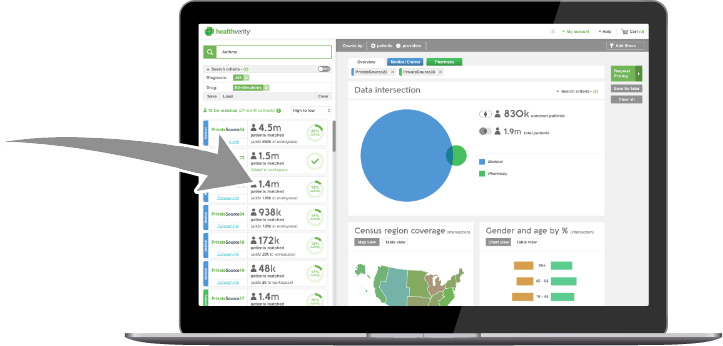 Expert support throughout, from selecting data to licensing.
REQUEST DEMO
Power your analytics with the nation's largest data ecosystem.
To explore the power of HealthVerity Marketplace, fill out the form with your contact information.