HealthVerity Consent
Unified consent management
Manage and govern data-use permissions across your enterprise.
HealthVerity Consent, a cloud-based solution, helps your organization manage and govern consumer data-use permissions across internal systems and external suppliers, to ensure compliance to privacy law.
By centrally managing opt-in and opt-out preferences collected across an enterprise's numerous overlapping systems, HealthVerity Consent consolidates permissions and acts as the single source of truth.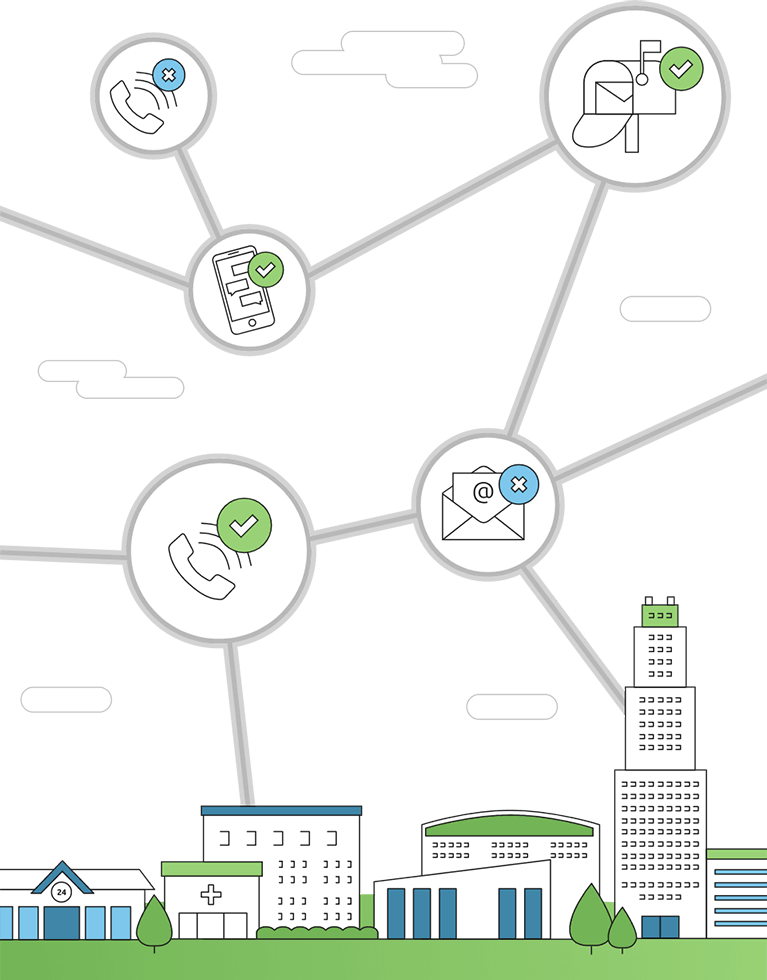 Technology that scales with your enterprise.
Immutable blockchain ledger technology makes it easy to comply with changing privacy laws such as CCPA, GDPR, HIPAA, CAN-SPAM, TCPA.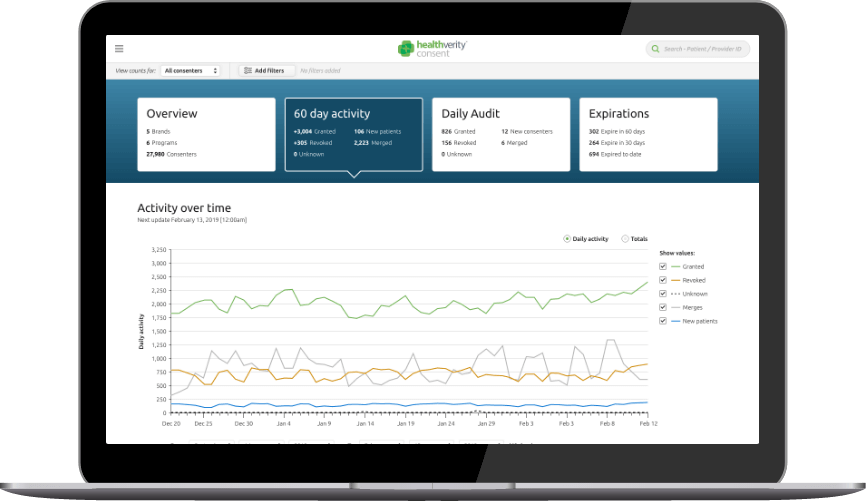 Install seamlessly with connection to current systems.
REQUEST DEMO
Manage patient consent and permissions across your enterprise in a single platform.
To explore consent solutions, fill out the form with your contact information.