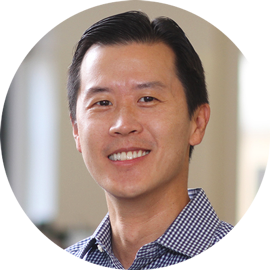 Peter Kim
VP/GM, Contract Platform Technologies
Peter is responsible for managing HealthVerity's Contract Platform Technologies group to bring next-generation contracting solutions to pharma manufacturers, PBMs and payers.
Peter was the CEO and Co-Founder of Curisium when it was acquired by HealthVerity. Curisium's cutting-edge platform allows large healthcare enterprises to securely encode, analyze, validate and optimize their pharmaceutical pricing contracts. Before that, Peter was VP Engineering at Aetion, where he led the Product and Engineering functions to build a market-leading, regulatory-grade real-world evidence (RWE) analytics platform. Prior to Aetion, Peter was the CTO at Roc Capital, managing the end-to-end technology infrastructure for a quantitative equity trading firm with over $1B in assets under management.
Peter holds BS and MS degrees in computer science from Stanford University, where he graduated with University Distinction and earned the Terman Award.