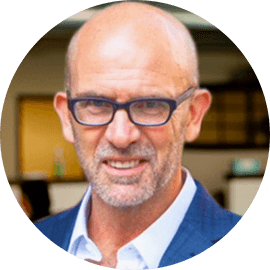 Mike Hard
Chief Revenue Officer
Mike Hard is responsible for leading HealthVerity's marketing, sales, and customer success teams.
Mike works closely with the company's product, engineering, and analytics teams. He oversees the acquisition of new customers and further penetration into HealthVerity's existing client base. Prior to joining HealthVerity, Hard was most recently Chief Revenue Officer at Brickwork, a retail management platform for some of the world's largest retailers.
Hard was a 17-year executive at Microsoft. He has held various leadership roles building new sales divisions and driving high growth revenue models. He founded Microsoft's U.S. financial services vertical, created subsidiaries in Asia and Latin America, and, most recently, was Vice President, US Online Advertising Sales.
Mike holds an MBA from Harvard Business School and a BA from Yale University.