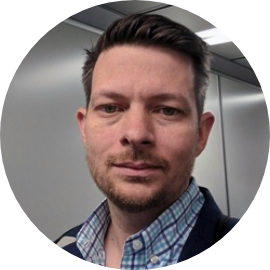 John Eckhart
Chief Technology Officer
John is responsible for leading the Engineering and Data teams in delivering compelling solutions for customers, while ensuring privacy, security and compliance.
He has 15 years of experience working with startup and growth-stage technology companies, innovating and developing SaaS products. Prior to joining HealthVerity, John worked at 15Five, an HR technology company recognized for their technology products that help companies deliver on HR business outcomes. John has developed award-winning products at renowned companies like Yodle and Nearpod, which innovated and shaped their respective industries. Prior to that, he led efforts building massive trading and market data systems for JP Morgan. He has built data-intensive SaaS applications that catalyzed double and triple-digit customer growth in organizations spanning medical, financial and education sectors.
John graduated Cum Laude from the University of Miami with degrees in Mathematics and Computer Science.