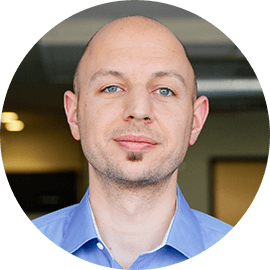 John Cappiello
Chief Technology Officer
John leads the teams responsible for the engineering, development, and operation of the company's cloud solutions.
Lifelong exposure and tinkering gave him a deep understanding of technology while building products, scaling teams, and managing business units at startups such as Solve Media, VoiceStar (MCHX), and DOTMed.com.
John also enjoys trying the newest restaurants, spending time with his family, and, of course, endlessly learning new technology.
John attended the University of Maryland, College Park.