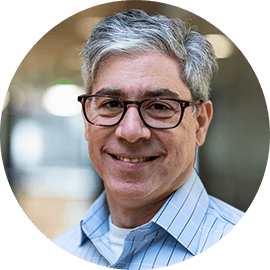 David Pinski
VP, Product Management
David is responsible for guiding the lifecycle of HealthVerity products by capturing the voice of the customer and working closely with development. The goal is to consistently deliver products that improve the operations of our customers while ensuring the highest standards of data privacy.
Prior to HealthVerity, David was the Head of Hitachi's Financial Innovation Lab in Santa Clara, CA which researched technologies such as AI, blockchain and quantum computing, while delivering a new class of solutions for global banks and insurance companies. Much of this work focused on data analytics, governance and compliance.
His career includes product leadership at a mix of large corporations and startups. This experience includes work with Capital One, ING and Oracle. He has been awarded 12 patents with three companies for technologies that range from device security to fraud detection to payments.
David holds a BA in Political Science from Case Western Reserve University.