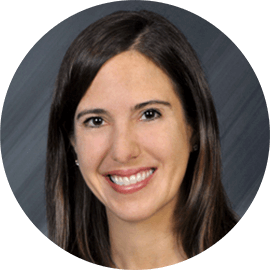 Rachel Winokur
Rachel Winokur is an Advisor to Greycroft Partners and the Chief Business Officer of Bright Health. This is an insurance company that has exclusive network health plans in partnership with leading health systems.
Previously, she was a senior executive at Aetna where she helped found and lead Healthagen. This is Aetna's payer-neutral population health management business. Rachel joined Aetna from the Carlyle Group. She held prior roles at Datascope, Bertelsman, and Goldman Sachs.
She received an MBA from Stanford University's Graduate School of Business and a BSE with honors in Biomedical Engineering and Electrical Engineering from Duke University.